US government warns about cyber-attacks
Mar 7, 2023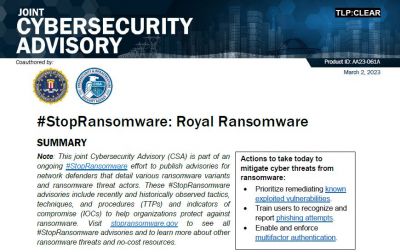 The Federal Bureau of Investigation (FBI) and the Cybersecurity and Infrastructure Security Agency (CISA) have released a joint Cybersecurity Advisory regarding cyberattacks.
NNA members have reported being attacked by the advised ransomware. Please be aware of the steps the agency suggests you take today:
You may also wish to read this article by TechCrunch that breaks down the advisory.