Announcing the early bird winner of the NNAF's Better Newspaper Contest 2023
Apr 3, 2023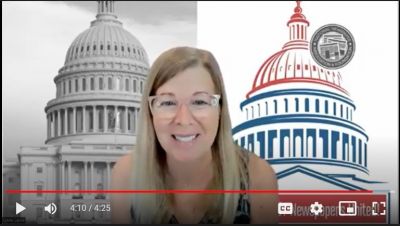 The National Newspaper Association Foundation annually awards the best in community journalism across the country with its Better Newspaper Contest; these are the results of a contest within a contest ... before the contest begins.
The NNAF awards one early bird who enters the Better Newspaper Contest by March 31, 2023 ⁠— the overall deadline is April 30, 2023. The winner receives a full registration to the Annual Convention & Trade Show, Sept. 28-30, 2023.
This year's event in Washington, D.C., is a combination of the spring's Congressional Action Team Summit and the annual fall event. The Omni Shoreham DC in Washington, D.C., is the host hotel.
Entrants had until midnight to submit at least one entry. On Monday, April 3, NNA Executive Director Lynne Lance announced all the entrants and drew a winner ... watch below to see the winner.